India became a signatory of Trade-Related Aspects of Intellectual Property Rights (TRIPS) Agreement on 1st January 2005, and subsequently, Section 25 of the Act got amendments to adhere to the terms of the agreement of TRIPS. This amendment provides a system integration of pre and post-grant opposition wherein inventions that are either on the way of patent grant or have already attain grant patent rights may face challenges on many grounds.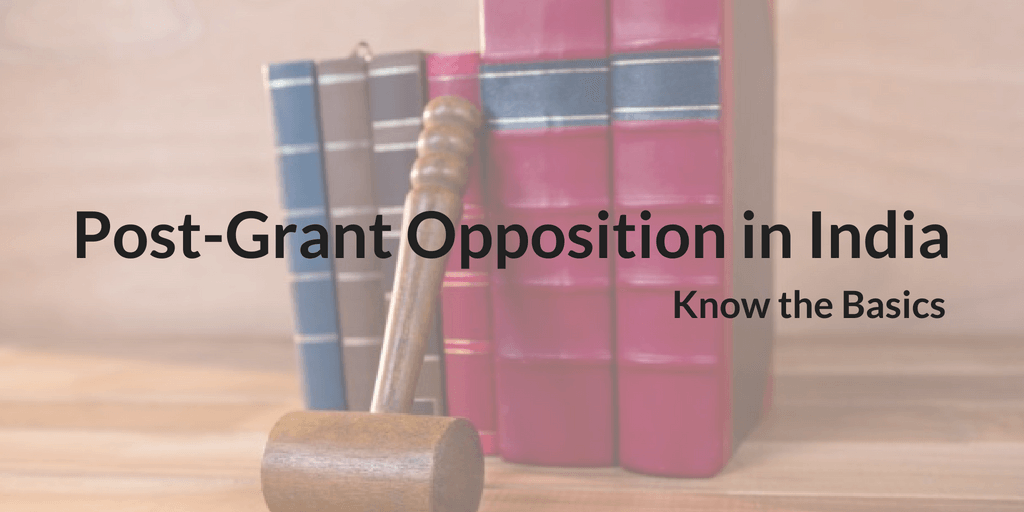 So, grant of a patent doesn't imply that your patent will never face any challenge; instead, a patent can face many challenges at every stage of patent prosecution and even after its grant. Thus, it is significant for inventors or patent holders to do their homework thoroughly and adequately. It infers that before investing your resources into filing a patent application, it is essential to taste the water carefully. In other words, the patent judgment regarding the credibility, authenticity, and worthiness should be at the beginning. Its establishment needs to be right at the outset whether your underlying invention meets the basic criteria of patentability, novelty, and non-obviousness.
However, in this article, we are going to look at various aspects of post-grant opposition and revocation of patents in Indian jurisdiction. So, if you are about to file patents in India, this could be of immense help as it will help you understand how you need to prepare before taking a plunge into the arena.
Also, read: IPR Issues in India
Post Grant Opposition: What Is It All About?
"An opposition proceeding can be termed as an administrative process under the authority of the Patent office which permits a party to challenge a patent."
It was mentioned in Section 25 of the Indian Patent Act. Thus with this amendment patents can face challenges, even after their grant. The provision of revocation is provided under section 64 of the Indian Patents Act.
Before we go further let's check the differences between Pre & Post Grant Opposition in Indian Jurisdiction, with the help of the table below.
Pre Grant opposition
Post Grant opposition
Can be filed by any person
Can be filed only by the interested person
Can't be alleged for infringement as a patent is not granted
Can be alleged for infringement as a patent is granted
A patent applicant is not granted the "right to hearing"
Patent applicant is granted with the "right to the hearing"
No fees as such for a natural person or any other entity
Fees for a natural person – Rs. 1500

Fees for entities other than a natural person – Rs. 6000

Relatively faster process
Relatively slow process since it involves hearings with the patent filer.
Can be initiated merely with a writ petition
Can be initiated by way of Appeal to IPAB (Intellectual Property Appellate Board)
Post Grant Opposition: When To File?
The Section 25(2) of the Indian Patent Act, 1970 declares the grounds to approve post-grant opposition, such as:
The publishing of claim has been before, filed or published before the filing of the applicant
Known publicly or practiced before the claim of the prior art
Obtained through wrongful and frivolous means
Obvious and lacks novelty
Specifications do not adequately describe the invention or the methods through which the same can perform
If the invention doesn't amount to an invention as contemplated under the Indian Patent Act
Lacks adequate description of how to implement the underlying invention
The invention was foreseen in the light of knowledge available within any local or native community in India or elsewhere
A post-grant opposition is not the only method through which the legality or validity of a patent gets cross-examine. There are other means as well, such as "Revocation of Patent Grants". However, unlike pre-grant proceeding, initialization of revocation can only be by a party with a strong interest or by petition of the Central Government or a counterclaim in a suit for infringement of a patent. The rise in the petition can be either with the IPAB or the High Court depending on whether it is a counterclaim of suit or not.
Viewing the complexity of Indian patent act, it is important for applicants to stay prepared before filing patents. Since a patent can face challenges even after the grant, we can't take it for a grant.
Why Choose Us?
Whether you are looking for filing patents in India or seeking for some assistance, Your Patent Team is your one-stop destination. We can help you have the strongest and broadest possible protection. It will help you end up saving much money during prosecution and after grant. Visit our service page, to know more about us.
Are you a startup or an inventor, looking for ways to file your patent application? If yes, then visit our following blogs:
How to file Patent in India- Requirements | Procedure | Specifications | Forms
Patent Application Types (India)
Why Your Patent Application Gets Rejected? Know The Reasons!!
Patent Filing Precautions for Startups: Top 3