The Patents Amendment Act (2005), was introduced in the Indian Parliament in March 2005 with the motive to make Indian Patent System compatible with the rest of the world. The amendment was proposed mainly to incorporate various rules those were outlined in the Trade-Related Aspects of Intellectual Property Rights (TRIPS) which India is a signatory. Therefore, demonstration of the Indian Patent Office is remarkable achievements and progress regarding delivery of IP services, digitization and streamlining procedures.
No matter, whether you are an inventor, a professional patent attorney willing to file patents in India on behalf of your client, it is essential to keep yourself updated with the latest happenings that are shaping the world of patenting in India. With this article, we came up with some essential facts that will underline what's going on in the Indian patenting arena.
Indian Patent Office: News Feeds Till 6th July 2018
Total number of patents granted by the Indian Patent Office from the 1st of January 2018 to date is 7069
If we break down this data further from individual patent office then the Delhi Patent Office tops the ladder with a total grant of 2669 while Mumbai Patent Office is placed on the lowest rung of the ladder with a full grant of 822. Chennai and Kolkata begged 3rd and 4th position with 2192 and 1386 filings respectively.
| | |
| --- | --- |
| Patent Office | Number Of Patents Published (Jan – July, 2018) |
| Delhi | 2669 |
| Chennai | 2192 |
| Kolkata | 1386 |
| Mumbai | 822 |
The total number of applications published by the Indian Patent Office from the 1st of January 2018 till date is 19575.
Among them, 1821 are filed under "Early publications" category while resting (17754) under "Ordinary publications" category.
The total number of industrial designs registered from the 1st of January 2018 to date now adds to a total of 4782 applications
Industrial designs are proprietary designs and much of the success of a business depends on them. Like patents and trademarks, these are industrial assets that help companies create brand awareness among their consumers. The Indian Patent Office achieved a milestone this year when the total number of filling for industrial designs reached to 4782.
Indian Patent Office: Some Important Patents
Title: EMERGENCY EXITS IN RAIL COACHES
Applicant: BAYYA SUBASH CHANDRA SEKHAR et al.
Application Type: ORDINARY APPLICATION
Field of Invention: Mechanical Engineering
About this patent: This patent application discloses an improved emergency exit for a rail coach. The fixing of the emergency exit system is beneath the rail coach with a suitable width to pass through the emergency exit.
Title: BARCODE ANALYZER
Applicant: Mahindra & Mahindra Limited
Application type: Ordinary application
Field of the invention: Computer science
About this patent: This patent discloses methods and systems for scanning and analyzing codes. The arrangement of embodiments is to receive an input from an input device, based on at least one of the logical groups, logical models, and a code number.
Reach us for more information, on our service page.
Also Read:
Patent Application Process (USPTO)
Patent Registration in India: An All-Encompassing Guide
Patent Filing Precautions for Startups: Top 3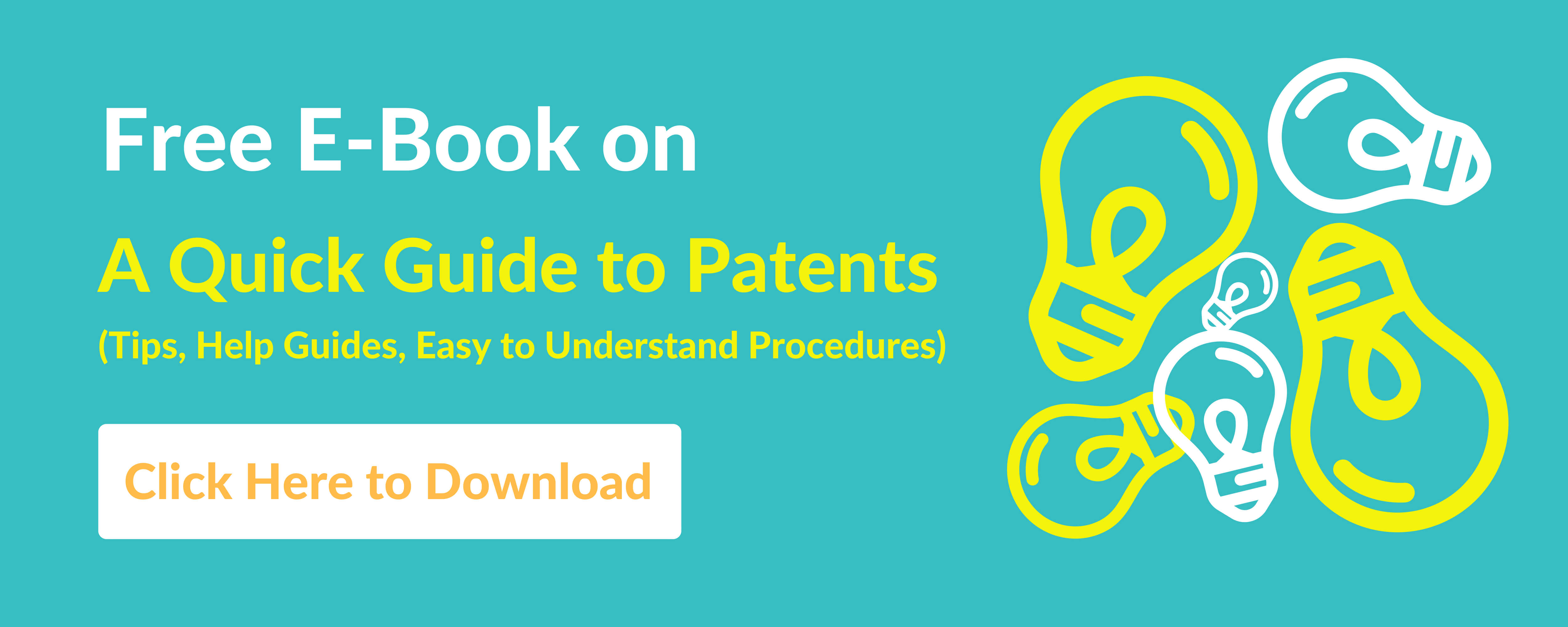 Here you can Download our FREE Help Guides: