How to File Patent in India? Before you diving in to the pool of patent process, you should know about two critical advances which should be achieved before deciding to document a patent and experiencing the 3 to 5 years of lengthy procedure of patent grant.
First and foremost is to decide whether filing a patent is actually worth the investment. It includes performing a patentability search to locate comparative advances and assessing the odds of obtaining a patent. This search will help you to avoid any occurrences of re-filing a patent for which a patent exists.
The second step is preparation of the patent application. You must note that drafting or preparing isn't a simple task as the patent application draft is a techno-legal document. It must be carefully planned and drawn so that the extent of assurance corresponds to the nature of the patent specification drafted.
In our point of view, we believe that an application must always be drafted by a professional. Although, the factors like costs are associated with such expert, which might be extra weight on the pocket. Also, you must prepare yourselves with a lot of reading to do equity to your patent application.

Also Read: Patent Filing in India
This post will concentrate on 8 vital things which each patent candidate ought to know about:
1. Who is qualified for apply for a patent in India?
According to the Indian Patent Act (Section 6), an application for a patent in India can be documented by:
An inventor,
An assignee, or
A legal representative of a deceased person.
Also, an application can be made mutually by at least one of the above mentioned candidate. A candidate can henceforth be an individual, organizations, government offices, colleges, and so on as long as they can be named one of the three types specified previously.
2. Where to document the patent applications in India?
India provides four patent offices located in different parts of the country – Kolkata, Mumbai, Delhi and Chennai. Under each of the patent office, specific regions have been allocated i.e., territorial jurisdiction, which decides where the patent candidate needs to document their application. The choice of patent office is resolved on the basis of where the candidate (or the primary candidate in occurrence of joint candidates):
Lives,
Has residence,
Has a place of business, or
Invention was initially originated
For candidates having no domicile or business place in India, the address for service in India (i.e., patent agents address) will be utilized for deciding the suitable office.
3. Types of patent documenting in India
Upon deciding the appropriate patent office, the following step is to file your patent application. The patent application can be submitted through two modes in India:
The e-filing mode
Physical Filing mode
3.1 Electronic recording (e-documenting) of patent applications in India
Generally, many patent firms used to physically document patent applications because of the online framework not being extremely solid and the need to not change long standing practices. However, the expansion in expense for paper filings has prompted a great deal of firms now embracing the e-filing system so as to abstain from charging their customers extra government charge.
Now if you are concerned about the quality of the e-filing mode, we can assure that the nowadays the most practiced approach of patent candidates and agents is e-filing process. Throughout the years, the Indian patent office has additionally been moving towards digitization of patent documents and has been requesting patent candidates/agents to utilize the e-filing process. This process will help to remove errors  while checking physical records and making the procedure less demanding, speedier and more productive for both the patent candidates and the patent office.
With the end goal to boost online filings, the Indian patent office has advised that patent candidates will be required to pay an extra 10% government charge for physical filings. Due to this effort a slight impact has been noted where there is a decrease in physical filing and considerable measure of candidates are moving over to the e-filing framework.
Additionally, the online framework has turned out to be more dependable throughout the years and incorporates the options of filing other application too.  The perks of filling on-line wins over the heavy efforts required for preparing form, saving the transportation cost, long que of submission, pay and wait for receipt. In addition, patent candidates are not constrained by the patent office timings and can for all intents and purposes document their applications at suitable time of the day. Further, the candidates situated in different urban communities do not need to travel anyplace and can for all intents and purposes do it effortlessly on the web.
3.2 Physical recording (or paper filings)
Generally the traditional approach for patent filing in India is physical filings and has been a practice for a considerable length of time. In any case considering the perks of e-filing, candidates and patent agents have gained interest in the e-filing framework. Be that as it may, it may not be conceivable to totally kill the physical filing process totally. Additionally, not all things are right now accessible in the e-filing framework and for some extraordinary situations the candidates need to embrace request for physically at the Indian patent office.
4. Hire a patent agent or do it by yourself
Now, you have selected the mode of patent filing in India, the following vital thing to ask is whether you wish to plan and document a patent application yourself or contract a patent firm with experienced agents or lawyers. Be that as it may, it is absolutely prudent to contract a patent professional to help you with the patent documenting and process till the grant of the patent. The advantage of contracting a patent agent
4.1 Superior nature of the patent application
The center of a patent application is the patent specification which contains the revelation about the development and is composed in a techno-legal way. The details of the patent application require some serious energy and must be done in a way to guarantee that you can benefit from the patent. The specifications are the determining factors of a patent, particularly the claims. Therefore, drafting it yourself might lose some point and can cause trouble in your business.
4.2 keeping in check the deadline by a professional
Overseeing the due dates may appear like a basic assignment but in real it is not, missing a patent due date can be very critical and cause lots of trouble. Consider a case where you have documented another patent application. In case you are considering filing application in foreign countries, you get a year from your priority date to document applications. Assume you consider to document patent applications in different nations after 2 years and don't know about the year due date, you will be baffled to take note of that the alternative of documenting in outside nations is lost and you have for all intents and purposes given out your conceivable patent rights in these nations for nothing.
In another illustration, suppose that you have documented another patent application in India. You are required to make a request for examination within four years from the priority. In the event that you neglect to recollect this due date and don't record the request for examination within the required time, your patent application will be abandoned and can't be filed again.
4.3 Not walking upon others
Another advantage of having a patent professional is to guarantee that you or your organization isn't damaging patent privileges of other parties. The main motive to document patents is to ensure your invention protection yet there can be instances where the organization might overlap other parties' invention. Thus, consider every option in the event that you can take such risks with your patent application.
5. Dialect, paper estimate, text styles for patent recording in India
India allows the candidate to fill the application form in either English or Hindi. However, larger parts of patent filings done in India are in English but, do not lose hope, the patent office has assigned inspectors who can look at the applications in Hindi also.
In case, a patent application is documented in another nation in that patent office's preferred language and a relating application is documented in India (either through the Paris Convention or the PCT), an interpretation would be required to be given in both of the official languages in India.
Few point to note for patent filing is
Patent filing is to be done on a solid white A4 sheet paper and only on one side.
Documents should be printed or written or typewritten in non-script type font (e.g., Arial, Times Roman, or Courier) at size of 12 (ideally) maintaining a spacing of 1.5 to 2.
Margins of the document should be of 4 cm on the top and left hand and 3 cm on the base and right hand part.
6. Different types of patent applications in India
A candidate for a patent can document the accompanying applications:
6.1 Ordinary patent application- It is the first and main application documented in India specifically with the Indian Patent Office without asserting any priority. A patent application may contain two types of patent specification:
Provisional application – A patent application submitted along with provisional specification (does not contain claims) is called as a provisional patent application.
Complete application – A patent application submitted along with complete specification (does contain claims) is called as a complete patent application.
6.2 PCT application- The Patent Cooperation Treaty (PCT) provides a patent candidate to utilize the PCT framework to document for protection of the invention in each of the PCT member states. It acts as international filing process which gives the patent candidates time and cost advantage. Two types of patent application can be filed under the PCT application system
PCT International application- PCT International application is documented when the patent candidate wishes to ensure their invention's protection in numerous nations. Rather than documenting various patent applications in each of the nations, they can document a PCT International application.
PCT National phase application- Once, a PCT international application is applied and India is incorporated as an assigned nation, a PCT national phase application in India must be documented within 31 months from the international filing date or date of priority
6.3 Convention application- It is a system of documenting a patent application in another Paris convention member state.  The patent candidates can document an ordinary patent application in India and after that document a convention application in Paris convention member state and the other way around. Additionally, every application documented in India must be submitted along with complete specification.
6.4 Divisional application- In case multiple inventions are present, the patent candidate can divide the applications each containing only one invention.
6.5 Patent of Addition application- It is documented for creations which are upgrades or alterations of a prior documented patent by a similar candidate.
7. Patent term in India
The protection duration of a patent in India is 20 years from the date of documenting and maintained annually; however in the PCT applications, the term of the patent will be 20 years but counted from the international filing date under PCT. The annual renewal fee is applied to a patent from the second year and only if the patent is granted in India.
By chance that the patent is issued is later than two years from the date of documenting, a annual fees will be charged in the same way yet all fee accumulated since the second year should be paid within three months (or within expanded time of 9 months) from the date of documenting of the patent.
8. Cost of documenting a patent application in India
The cost of documenting a patent application differs on the basis of type of patent application being documented. According to the standard government fees for e-filing and physical filing of patent application are
| | | | |
| --- | --- | --- | --- |
|   | Natural person (in ₹) | Small entity (in ₹) | Large entity (in ₹) |
| Fee for application for a grant of patent | 1,600 / 1,750 | 4,000 / 4,400 | 8,000 / 8,800 |
| Each additional page fee (upto 30 pages free) | 160 / 180 | 400 / 440 | 800 / 880 |
| Each additional claim fee (upto 10 claims free) | 320 / 350 | 800 / 880 | 1600 / 1750 |
For convention application filing, the patent candidates need to pay the filing charges while entering India depending on the type of candidate. Further, hiring a patent agent will charge an amount of Rs 5000 to Rs 15000. Extra charges of translation might add up in case the patent application is written in other language than English or Hindi. Also, the cost of documenting a PCT national phase application is more or less similar to the cost of conventional application filing.
Fee for PCT Application filing with IN as the RO (e-filing):
S. No.
Description
Official fee (approx.)
Professional fee
1.
Preparing and Filing a New PCT Application claiming priority from Indian Application (Each application)
NIL
₹ 8,000 to ₹ 20,000
·       Transmittal Fee
₹ 3,250 (Natural person);
₹ 8,800 (Small entity);
₹ 17,600 (other than small entity)*
·       International Filing Fee for Specification Up to 30 Pages
$1363
·       Over and Above 30 Pages Per Page
$15
·       Filing priority Document (if priority is claimed)
₹ 5,500
 
 
2.
Request for search (Select 1 from the list below)
NIL
NA
·       United States of America (US)
$2,080
·       Austria (AT)
$2,084
·       Australia (AU)
$1,560
·       China (CN)
$330
·       Europe (EP)
$2,097
·       Sweden (SE)
$2,097
·       India (IN)
Rs. 2,500 (Individual); Rs. 10,000(other than individuals)
Through the above article you must have gained a gist on the patent filing procedure in India. For further walk through of process in depth, write to us on info@yourpatentteam.com or visit our website – Your Patent team https://yourpatentteam.com/ for more services and free consultation.
Get In Touch / Request Free Consultation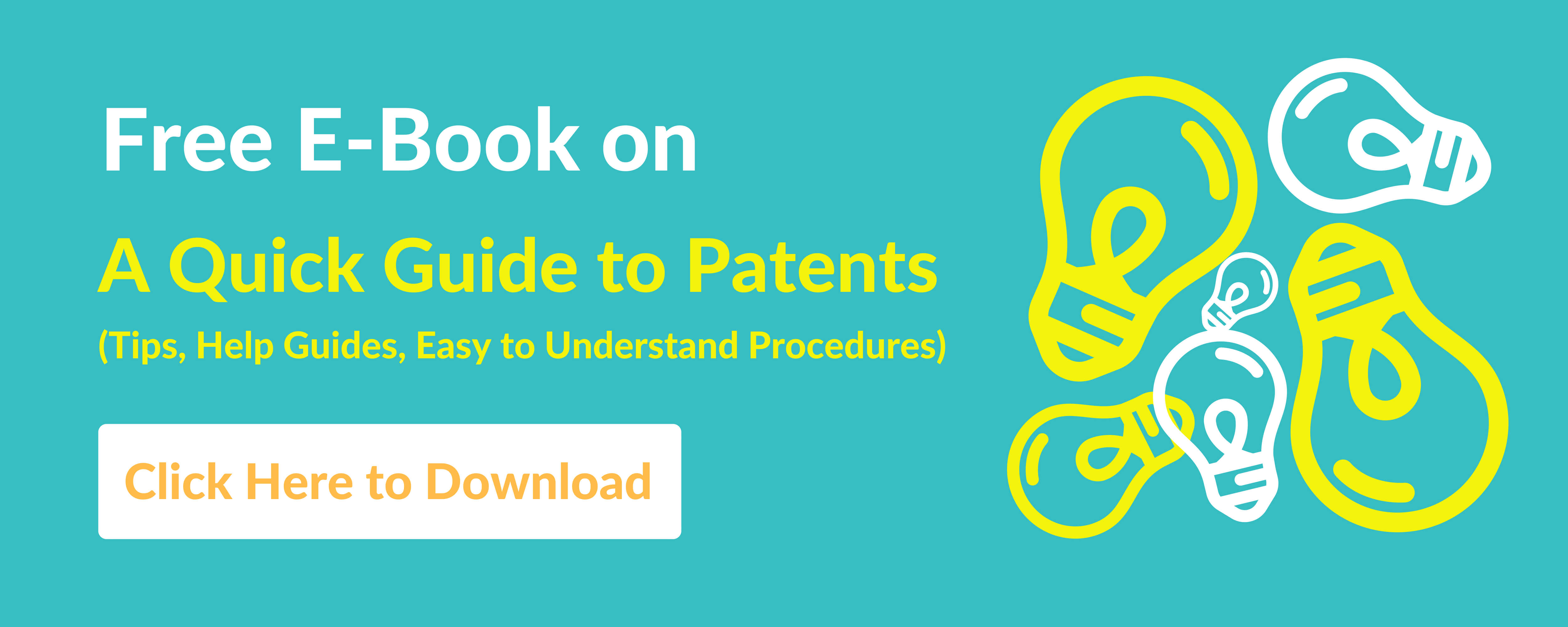 Here you can Download our FREE Help Guides: