What is the cost of patent registration in India? Firstly, there is no pre-set value or accurate answer to the cost of this question. However, we can help you by providing a generic view on the cost incurred which in turn will help you understand the cost structure.
Hence, the costs of patent registration in India will actually depend on your decision. That is, whether you want to get the patent process executed with the help of a patent agent/patent firm or you want to do it yourself.
Related Article: Is it necessary to hire a patent agent to file a patent in India?
Therefore, the cost of filing a patent in India or getting a patent can be divided into two cost components:
Statutory Fee: This fee is mandatory and you pay it to the government office.
Professional Fee: You pay this fee to the patent agent or patent firm.
The Different Costs in Patent Registration in India
The statutory fee varies from individual inventors to companies. This fee also depends on the number of claims made and the total number of pages in a specification. Moreover, one has to pay a certain amount to the Indian Patent Office (IPO) after the filing. It is therefore needless to say that patent registration in India is a costly one.
Overall Cost Estimate of Patent Registration in India
The cost of patent filing is approximately INR 50,000-INR 70,000. This cost is when you take the help of a professional patent agent to file your patent application.
You can save money by filing patents by yourself (avoiding professional support can also let you down!)
The patent agent will execute patent research, drafting, and filing of the patent application for you. If you file a patent without the help of any patent agent or professional then its needless to mention that the cost would be much less. The cost, in this case, is comparatively much less as you would only pay the fees for the filing of patent and patent prosecution.
Related Article: How to file Patent in India? Requirements, Procedure, Specifications, Forms
Let's have a look at how much it can approximately cost for you. Also, we'll look at the steps if you take the help of a professional patent agent at different stages. Moreover, the prices except for the mandatory government fees depend on the patent professional hired for executing the work.
Stage 1: Cost of Invention Disclosure
This is the first and foremost step that involves the documentation of invention. That is, the researcher needs to gather all the details and particulars regarding the invention, the description and diagrams and any applicable experimental results and submit it to the patent professional. Therefore, an Invention Disclosure Statement IDS form must be furnished in such a way that it will be able to avoid any non-patentable invention.
Stage 2: Cost of Patentability Search or Novelty Search
The patentability of an invention is determined by three factors – 'new', 'inventive step', 'industrial application'. This is rule applies not only for patent registration in India but also worldwide. Thus, before applying for a patent, you should conduct an exhaustive patentability search with the help of a patent professional. Hence, the results will help you to find out whether your invention satisfies the former mentioned three criteria.
Section 3 under the Patents Act 1970 comprises a list of the invention that cannot be patented even if they are novel, demonstrates an inventive step and is industrially applicable. An 'inventive step' is defined under Section 2(1)(a) of The Act as "a feature of an invention that involves technical advance as compared to the existing knowledge or having economic significance or both and that makes the invention not obvious to a person skilled in the art". The charge for a detailed patentability search varies from professional to professional.
Also, you can check our professional and reliable services for patent filing in India.
You need to perform a patent search either on your own (for free) or by hiring a professional. The professional will charge the fee accordingly.
Stage 3: Cost of making a decision of Patent Registration in India
Whether you finally go ahead with patent registration in India for the invention solely depends upon your decision. Since there are different types of patent applications in India, you should choose the one or multiple as per your needs only.
Also, the invention should have an "inventive step", technically advanced from known prior-art and commercially viable. If you are convinced that your invention qualifies all the aforesaid criteria, you can go ahead for a patent filing. The next step is writing a complete patent application which is also referred to as patent drafting.
Stage 4: Cost of Patent Drafting
Drafting a patent is an extremely crucial job. Above all, it requires a perfect blend of technical and legal knowledge of the drafter. In many cases, the inventor files a draft himself which completely focuses on the technical part and neglects the legal aspect. Therefore, here comes the role of an experienced patent professional. This person can skilfully draft the patent application covering all the legal points along with the technical details.
An experienced patent professional adds extra value to any patent application which is also great for you. You can hire a professional draftsperson (professional will charge accordingly) or you can create your own draft (for free).
Stage 5: Cost of Filing a Patent Application
Filing a patent application requires submission of forms to the patent office along with the prescribed fees. This is the first official step towards patent registration in India. In the case of the offline application, the Patent Office charges an additional 10% fee. Otherwise, one can send hard copies of the patent application (true copy) to the patent office too.
The fees of patent filing in India is as follows:
S. No.
Description
Patent office fee (INR) (e-filing)
Comments
Natural Person (individuals)/ Startups
Other than individuals
Small entity
Other than Small entity
1
Application for grant of patent
1600
4000
8000
Mandatory
2
Provisional or Complete Specification
–
–
–
Mandatory
3
Statement and Undertaking Under Section 8
–
–
–
Mandatory
4
Declaration as to Inventorship
–
–
–
Mandatory
5
Request for Publication
2500
6250
12500
Optional
6
Request for Examination of Application for Patent
4000
10000
20000
Mandatory
Stage 6: Cost of making an Examination Request
Firstly, you make this request to the Indian Patent Office within 48 months from the Priority Date (first date of filing of the patent application). Otherwise, the application is not considered for examination. Thus, the application is considered to be withdrawn if the request is not mentioned within the stipulated date.
The cost of requesting for patent examination varies between Rs 4,000 to Rs 20,000, depending upon the class (individual, startup, etc.) in which you fall.
Stage 7: Cost of dealing with objections raised in the Examination Report
Firstly, the examiner submits the very first examination report to the controller regarding the patent application. In most instances, this report consists of objections which are comprised of prior-art related to the invention. This is referred to as the First Examination Report (FER), response. Further, you have to submit a response to the FER within 12 months from the date of the issue of FER. The objections cover both technical and formal points. Above all, your aim should be to convince the controller that your invention is far more superior to the existing prior-arts. For instance, if the applicant fails to maintain the timeline of his/her application is considered to be abandoned.
The cost/fee for the Application for grant of patent ranges from Rs.1600 to Rs. 8000 depending on the class (individual, startup, etc.) in which you fall.
Stage 8: Cost of Patent Grant
| | |
| --- | --- |
| Pre-Grant Opposition | Post-Grant opposition |
| Under Section 11A of the Patent Acts, 1970 a pre-grant opposition can be filed by any person within six months from the date of publication of the application or before patent grant in the form of writing or representation to the controller. Hence, no fees required for filing the pre-grant opposition. | A person interested may give opposition notice to the Controller against a patent granted within a period of 12 months from the date of publication of the patent grant. Also, fees required to file a post-grant opposition is of Rs. 1500 in the case of a natural person and Rs. 6000 in case of any person other than a natural person. |
Further, if an invention meets all the patentability criteria, the application would be placed for approval of the grant. Hence, this is notified in the Patent Office Journal. One can face Pre-Grant Opposition and Post-Grant Opposition before and after approval of the grant of a patent. Also, let's have a close look at them as to what they mean.
Stage 9: Cost of Patent Renewal
According to Section 53(1) of the Indian Patent Acts, 1970 a patent gets a grant for a span of 20 years and is calculated from the date of filing of the ordinary or conventional application.
A brief idea about the renewal fee details is provided below:
Renewal Fee-Year
Patent Owner (Natural Person)
Patent Owner-Other Than Natural Person
Small Entity
Other Than Small Entity
3 to 6
800
2000
4000
7 to 10
2400
6000
12000
11 to 15
4800
12000
24000
16 to 20
8000
20000
40000
Need Help with Patent Registration in India? – Your Patent Team
Before you proceed with patent registration in India, you need to decide if you would need the assistance of a patent professional. Also, you need to consider the steps and deadlines involved. Hence, it is highly advisable that you engage a patent professional / firm who has years of experience in the patent field. YPT is a team of 225+ technology/industry experts who speak the inventor's language and have a deep understanding of Indian & Global Patent Laws.
Hence, YPT utilizes its knowledge in patent prosecution and patent enforcement to draft patent applications, ensuring maximum enforceability and cost-saving. We also have an in-depth understanding of the working style of all 4 patent offices in India and also have a good network with them to ensure expedited and accurate information.
To know more about us, please visit our service page.
Other Related Articles:
What Documents are required for filing Patent Application in India?
Best time to File Patent Application in India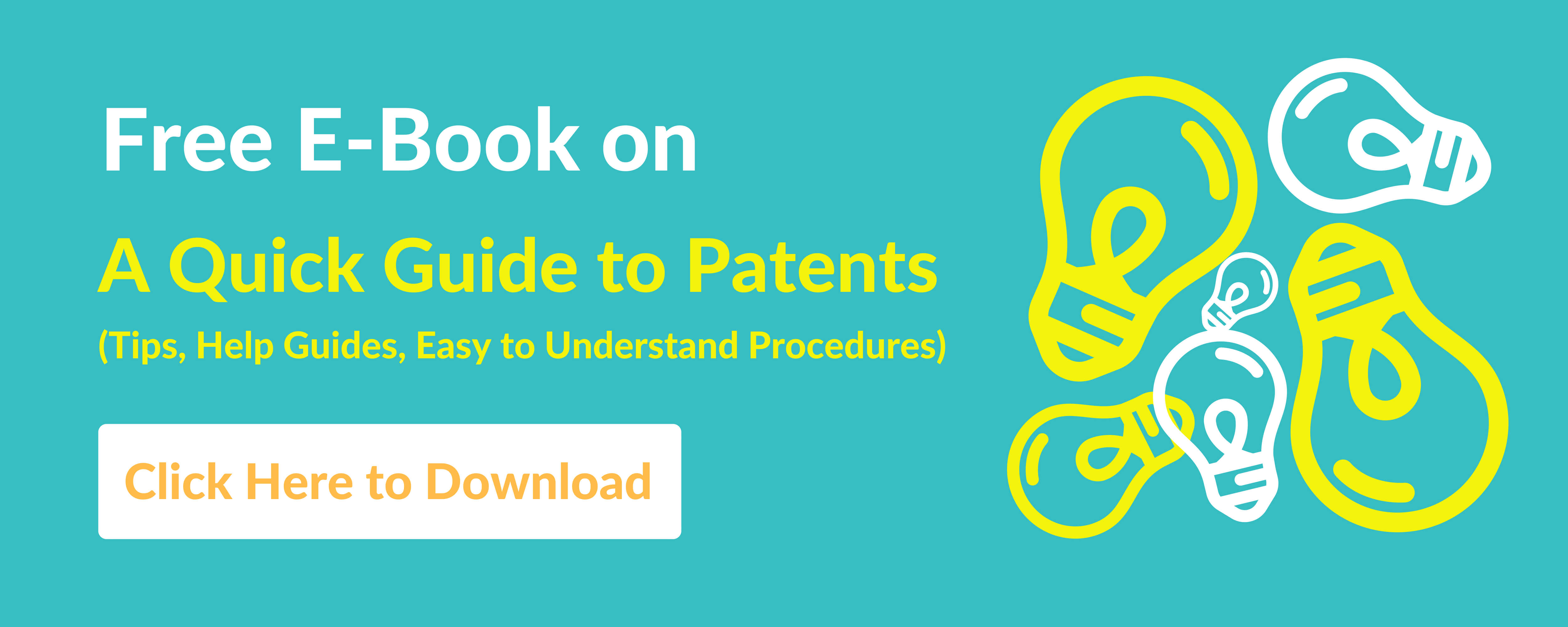 Here you can Download our FREE Help Guides:

Click Here to Get Download Access (All Free Resources)

Click Here to Download Access (A Case-study on Top 6 Challenges & Issues In Intellectual Property Rights (India))