"What are the advantages of getting patent in India?" This is a question that is bound to cross your mind when you're analyzing if your invention is worth patenting. A patent is an exclusionary right that a country's government grants to an inventor. You must ensure that your invention is in fact novel, non-obvious and has an industrial application to get a patent. However, patent registration is a time consuming and relatively expensive affair. You may think, "if the acquisition of a patent is tedious, then why is it worth it?" A patent offers many privileges to the applicant, because of which only the applicant gets ready to make such investments. Bear in mind that an applicant is not the same as the inventor. Only the applicant gets to exercise the rights that the patent entails.
There are certainly a lot of privileges that you can enjoy if you own a patent. Let's go through some of the key advantages.
Do you know who can apply for a patent in India? Click here.
Benefits of getting patent in India
1.     Perks of filing the application early
If you're sure about your invention, then you should file a patent application immediately. India follows a first to file system. So whoever files the application for an invention first, gets a priority date. You need not even file the complete application if your invention still needs a bit of work. Instead, you can file a provisional application, which is inexpensive and short to summarize. You have an assurance that nobody can claim the same invention within a pendency period of 12 months from the priority date. You must file a non-provisional application with complete claims and description within these 12 months. If another entity tries to file the same invention after your filing date, then the patent office rejects their request.
Want to know the types of patent applications in India? Click here.
2.     The gift of exclusivity
After you receive your patent grant, it enables you to do anything with the invention. It allows you to stop others from copying, manufacturing, selling or importing the invention without your consent. If anyone tries to use it, then they'll be liable to legal action in the form of patent infringement. This is applicable throughout the entire lifespan of the patent. For India, the tenure of a patent is 20 years from the date of filing. Having complete protection on the back, you can do anything with the invention. Amongst a lot of other benefits, you can improve it even further to optimize the solution that it is providing.
3.     Generating ROI after getting patent in India
Naturally, your invention will have a commercial application. Now it is up to you whether or not you want to commercialize it. You would want an ROI on your invention since you have put in time, effort and money into it. So you should study your market well, and plan out a good way to release and sell your invention. This way, you generate monetary benefits out of your invention and still retain its exclusive rights.
4.     Generating ROI through licensing or selling the invention
After getting patent in India, there are chances that you might want to sell or license the patent. Sometimes, commercializing the invention on your own can be a burden. So you can license another organization to use it. This way, you generate an ROI by taking money for the license and also retain your rights. You can also sell it off to another entity or organization for a suitable monetary amount. But this will cause you to lose the rights for your own invention.
5.     Safeguarding good market status
Disclosing the invention in public domain signifies that you are confident about your invention. This helps you to attain a good public impression and enhance your portfolio. You will attract leading business partners, investors, and shareholders towards you or your organization for doing business. With such a strong image in the market, you will have more negotiating power in your hand for your invention. In India, this also helps in building a good relationship with competitor firms. This will ultimately encourage small firms to participate in the industry as well.
About "Your Patent Team"
The entire patent registration process requires a lot of investment in terms of time and money. It also requires a fair amount of knowledge about market scenarios, patent laws, and its competitors. It is safe to say that the process is anything but a straightforward task. If you wish to take professional assistance, get in touch with us. YPT is a team of 225+ technology/industry experts who speak the inventor's language and have a deep understanding of Indian & Global Patent Laws. YPT utilizes its knowledge in patent prosecution and patent enforcement to draft patent applications, ensuring maximum enforceability and cost saving. We have an in-depth understanding of the working style of all 4 patent offices in India and also have a good network with them to ensure expedited and accurate information.
If you wish to know more about the patent filing procedure in India, click here.
Also Read:
Importance of Patent Invalidity Search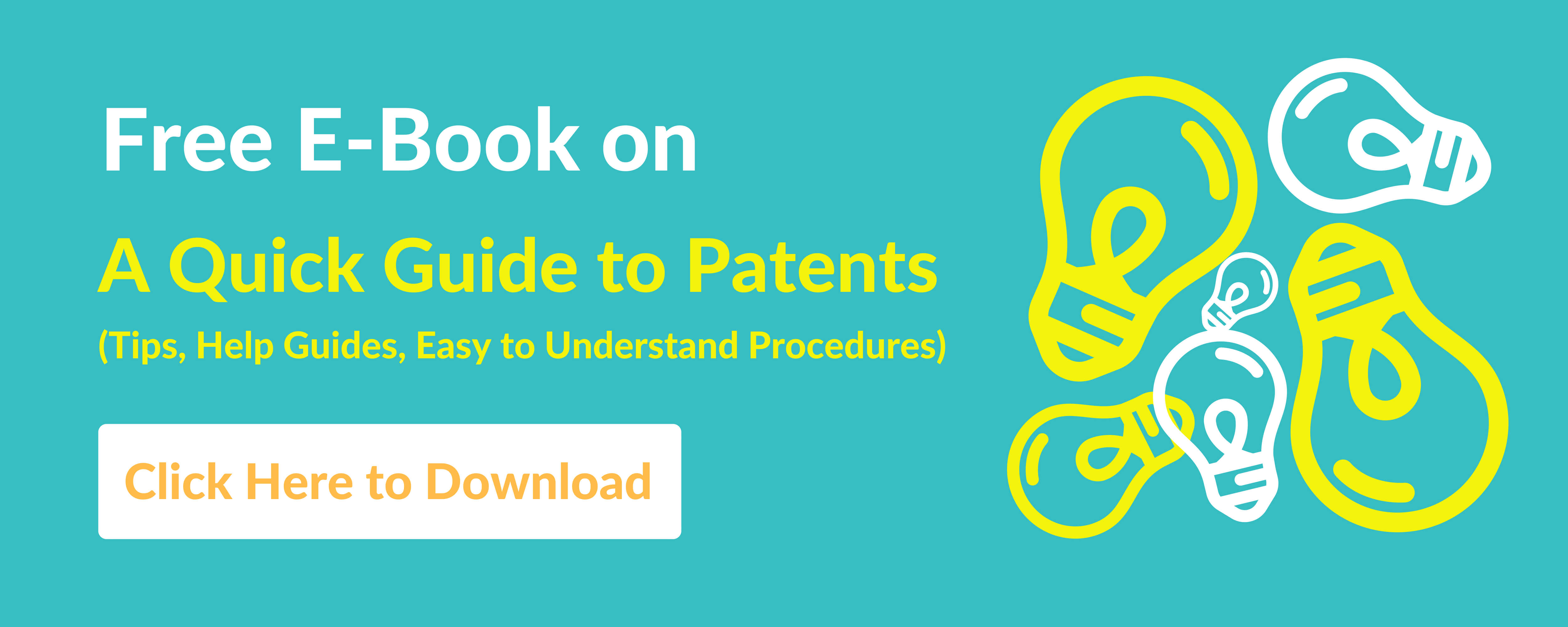 Here you can Download our FREE Help Guides:


Click Here to Get Download Access (All Free Resources)

Click Here to Download Access (A Case-study on Top 6 Challenges & Issues In Intellectual Property Rights (India))