If you're filing an international patent application, then there is a chance that you have come across the Article 19 Amendment. But what exactly does it entail? There are situations where you might want to make changes to your claims after receiving your International Search Report (ISR). The way of going about it is in Article 19 Amendment. However, you must be clear about the boundaries and the timeline within which you can make changes.
This article sheds light on what exactly does the Article 19 Amendment stipulate, how and when you can invoke it.
Article 19 Amendment: The Conditions
Upon receiving your ISR, the PCT entitles you to one opportunity to amend the claims of your international application. You can do this by filing amendments with the International Bureau. You must do this within 2 months from the date of receiving the ISR. You may also file a brief statement explaining the amendments and their impact on the description and the drawings.
Remember that you can make changes to the claims only and NOT the description or the drawings. Also, keep in mind that the changes must not go beyond the disclosure in the application. Basically, it means that you cannot to add any new matter to your application.
You can make changes beyond the disclosure if the national law of one of the contract states allows it. However, these changes will only be valid in those states which allow you to make amendments beyond disclosure.
You don't have to pay any extra fees while filing under this Article.
When should you opt for the Article 19 Amendment?
Consider a situation where the ISR or the WOSA refers to any prior art that overlaps with your invention. You might not have a strong argument against it and it might hamper your chances of getting a patent. To ensure that this doesn't impede your patent application, invoke the Article 19 Amendment.
As we have just told you, with this amendment, you can make changes to your claims. This will allow you to be in a stronger position to get the grant of your patent in such situations.
Article 34 – Bonus Information
If making changes to the claims is not enough, then you have the boon of article 34. This allows you to make amendments in the description, drawings, and the claims. You can move information from one part of the specification to another part of the specification. This basically means that you can use the description as claims or you may redefine the text in the specification.
For filing an amendment under Article 34, you need to file a PCT Chapter II Demand. You have a time limit for filing this demand. You must file within
3 months from the issuance of ISR or
22 months from the priority date, whichever is later.
You must pay an extra fee for this. With this, you get an opportunity to partake in a formal discussion with the International Examination Authority (IEA). You will get a chance to satisfy the IEA about meeting the criteria of the novelty, utility, and inventive steps. You must notify the national offices about the amendments done under Article 34. This happens upon national phase entry of your application. Remember that under this article, the International Bureau will not republish your application as an "amended application". However, it will be available on Patentscope after 30 months.
Need assistance with PCT Procedures? – Your Patent Team (YPT)
You know that an international filing faces a lot of stumbling blocks. You have the Article 19 Amendment and Article 34 Amendment to help you overcome such problems. However, you might need help to be absolutely certain about your plan of action while filing a PCT application.
YPT is a team of 225+ technology/industry experts who speak the inventor's language and have a deep understanding of Indian & Global Patent Laws. We can assist you with the entire PCT procedure, from filing and making amendments to your application, to the national phase.
To avail Your Patent Team's services, visit us.
Must Read: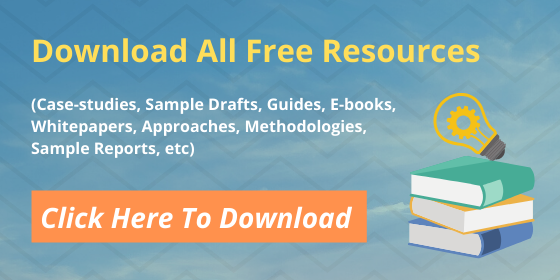 Click Here to Get Download Access (All Free Resources)