During the creation of an invention, it may come to your mind, "What is the patent cost in India?" The answer is not fixed, as it depends on you and your needs. Broadly speaking, you will have to shell out money for 2 purposes:
Government fees
Professional charges
The entire patent registration process involves different steps, some mandatory and some optional. Either way, some steps involve the payment of fees or charges. Now even these charges depend on whether you are a natural person, a small organization or a big organization.
In this article, you'll find the costs that you need to pay for all the steps of the patent registration process. You may say that the overall patent cost in India is approximately 50,000 to 1,60,000 INR. But where will you fall within this bracket? Let's find out.
Patent Cost in India: Everything You Need to Know
1. Patentability Search
This is the very first step. It's not mandatory but it is highly advisable. You would want to hire a professional agency or organization for this. They'll perform an exhaustive search for prior art in all possible databases and provide you with a patentability search report. These include patent databases of different countries, research journals, conferences, etc. Based on the results, you can determine if should go ahead with the patent filing process.
The professional charges at this step vary from 10,000 to 20,000 INR.
2. Drafting the Patent Application
Drafting a patent application is an art. A patent is a very precise techno-legal document. You need to be knowledgeable in both technical (field of the invention) and legal fields (Indian Patent Act). Many inventors try to write a patent application on their own and focus completely on the technical perspective. Neglecting the legal point of view can prove to be expensive, like facing rejection from the Indian Patent Office. Hence, it is highly advisable to hire a good professional with appropriate experience. They can improve your patent application significantly and boost your chances of getting a patent. Then you have a provisional and non-provisional application. Depending on which application you file, the prices vary.
Patent drafting charges range from 20,000 to 30,000 INR.
Also Read: Patent Types and IP Protections in India and the USA
3. Filing the patent application, publication, and examination
After you feel that your application draft is ready, you can finally file it with the Indian Patent Office. Here is a list of forms that you require while filing a patent with the IPO.
The appropriate forms along with their appropriate fees are as follows:
| | | | | | |
| --- | --- | --- | --- | --- | --- |
| S. No | Description | Natural Person | Small Entity | Other than Small Entity | Condition |
| 1. | Patent grant application form | 1600 | 4000 | 8000 | Mandatory |
| 2. | Early publication fee | 2500 | 6250 | 12500 | Optional |
| 3. | Patent Application Examination Request | 4000 | 10000 | 20000 | Mandatory |
| 4. | Cost of extra sheets over 30 sheets | 160/sheet | 400/sheet | 800/sheet | Mandatory |
| 5 | Cost of extra claims over 10 claims | 320/claim | 800/claim | 1600/claim | Mandatory |
4. Renewal Fees
After you clear all the objections that the controller raises for your application, you'll receive a grant for your patent. The validity of the patent is 20 years from the priorty date. But within those 20 years, you'll have to pay a renewal fee from time to time. You can find the details in the table below:
| | | | |
| --- | --- | --- | --- |
| Renewal Fee-Year | Natural Person | Small Entity | Other Than Small Entity |
| 3 to 6 | 800 | 2000 | 4000 |
| 7 to 10 | 2400 | 6000 | 12000 |
| 11 to 15 | 4800 | 12000 | 24000 |
| 16 to 20 | 8000 | 20000 | 40000 |
If you wish to know about the costs in further details, you can visit this link from IP India, the official website.
Also Read: IPR Issues of India: Challenges to be Aware of Before Filing
Need professional help with Patent Cost in India? – Your Patent Team
You know the various steps of the patent registration process. Needless to say, patent registration is not an inexpensive affair and there is no guarantee of getting a grant. It is vital to be sure every step of the way and for that, hiring a professional is highly advisable.
YPT is a team of 225+ technology/industry experts who speak the inventor's language and have a deep understanding of Indian & Global Patent Laws. YPT utilizes its knowledge in patent prosecution and patent enforcement to draft patent applications, ensuring maximum enforceability and cost-saving. We have an in-depth understanding of the working style of all 4 patent offices in India and also have a good network with them to ensure expedited and accurate information.
To make an inquiry, visit us on Your Patent Team.
Other Related Articles: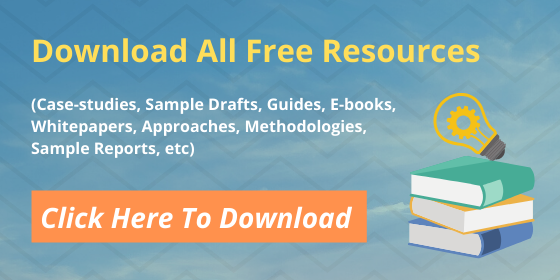 Click Here to Get Download Access (All Free Resources)

Click Here to Download Access (A Case-study on Top 6 Challenges & Issues In Intellectual Property Rights (India))