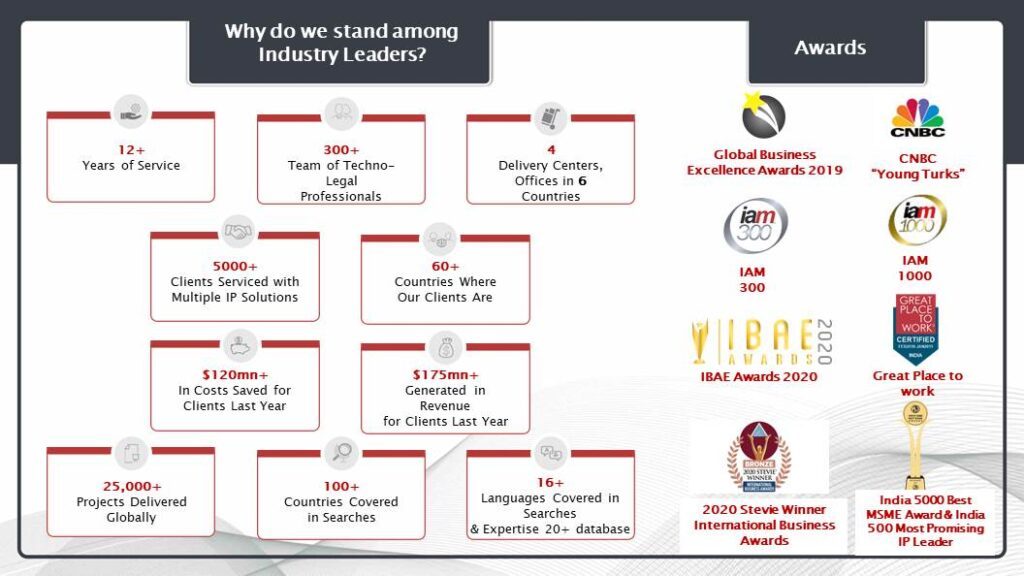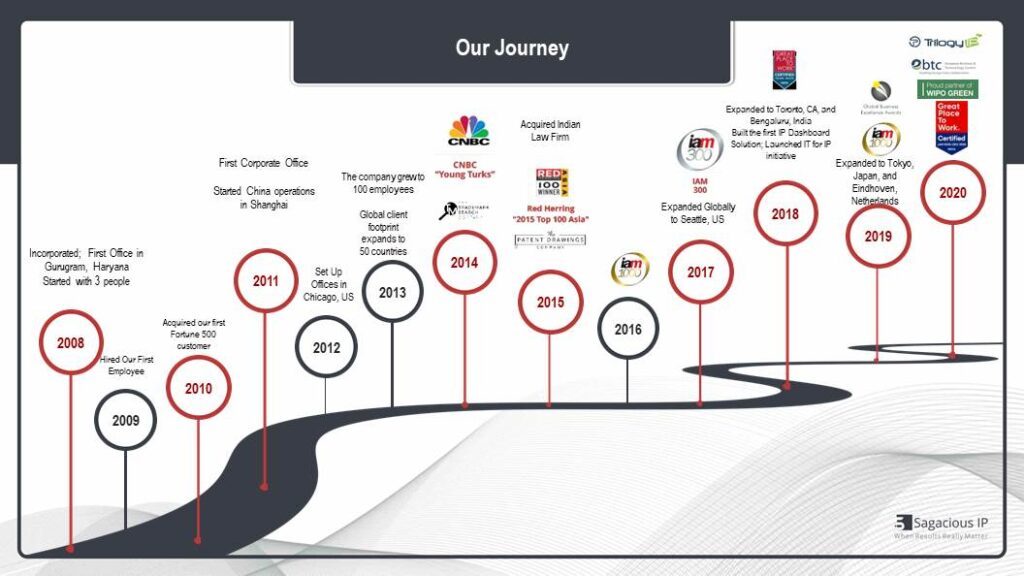 Why 'Your Patent Team' for Patent Application Drafting, Filing and Prosecution
YPT is a Team of 325+ technology/industry experts who speak inventor`s language and having deep understanding of Indian and Global patent laws.
YPT utilizes its knowledge of both patent prosecution process and patent enforcement to draft applications that are enforceable (even 20 years from now) yet sail through the prosecution saving you lot of money.
YPT always keeps client's interest first and is always frugal with client's resources. Ethics is #1 priority for YPT and we will never misguide you.
YPT ensures that you not just get a certificate after grant of patent rather you practically benefit from your protection. We will walk with you on-the-ground to make it happen.
YPT has unique understanding of global and industry wide IP best practices as it has supported 5,000+ clients from 60+ countries in multiple technology areas ranging from complex subject matters in life sciences/engineering/ICT to simple household inventions.
YPT has in-depth understanding of working style of each of the four patent offices in India and also of their staff members.
YPT has a good network within Indian Patent Office for expedited and accurate information.
Finally, YPT may not seem to be the cheapest option available but we guarantee that :
You will have the strongest and broadest possible protection.
You will end up saving lot of money during prosecution and after grant.
Contact Us Now (Even, if you do not have an active requirement of service; No problem! Just talk with our Patent experts and get solve your doubts / queries: For ex. check patent agent profiles, Patent fees, Cost, Patent Process, Patenting Ideas, Concepts, Any other patent related queries)
Why Choose YPT for Patent Filing in India?
Your Patent Team (YPT) is an exclusive group of Professionals that support the patent attorneys and are technology/industry experts with deep understanding of global patent laws. YPT team of 325+ experts cover variety of tech areas including Pharmaceutical, Chemical, Mechanical, Electrical, Biotechnology, Electronics, Telecommunication, Software, Information Technology and more.
YPT serves clients in over 60 countries and is one of the very few organizations from India who understand global patent best practices to the core. YPT utilizes this expertise to advise clients so they get world class advise and patent protection.
With vast global network and work volumes, YPT not only ensures that you get the strongest and broadest patent protection globally, but makes sure that you get this at the optimum costs.
YPT is one of the only organizations in the world where work does not stop at clients getting the patent protection. Here our business experts walk with the client till they are able to get monetary returns from their patent protection.
YPT is trusted alike by industry associations (like FICCI, PHD Chamber of Commerce, FISME, etc), Government Departments and Ministries (like Department of Science and Technology), Fortune 500 companies, SMEs, Universities, Start-ups, Foreign Law Firms, and Individual Inventors in India and abroad. We have presence in 90+ jurisdictions to help our clients get best protections worldwide.
✓ 
325+ Technology Experts
: Covering Whole Range of Technical & Legal Subject Matters. ✓
Clients From 60+ Countries
 : Knowledge of Global IP Best Pratices. ✓ 
Always on Client's Side
: Minimize Expenses – Maximize Return. ✓ 
Beyond Patents
: Complete Handholding in Monetization.
Contact Us Now (Even, if you do not have an active requirement of service; No problem! Just talk with our Patent experts and get solve your doubts / queries: For ex. check patent agent profiles, Patent fees, Cost, Patent Process, Patenting Ideas, Concepts, Any other patent related queries)
Leverage the Power of Collaborative Patent Support – Patent Filing in India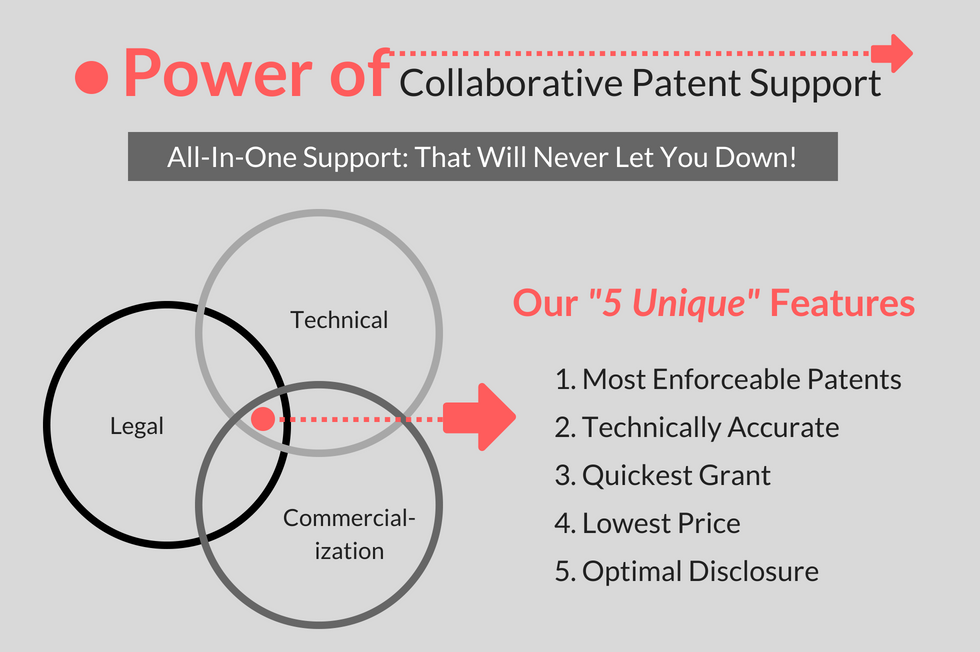 Here you can Download our FREE Help Guides:
Contact Us Now (Even, if you do not have an active requirement of service; No problem! Just talk with our Patent experts and get solve your doubts / queries: Patent agent profiles to check, Patent fees, Cost, Patent Process, Patenting Ideas, Concepts, Any other patent related queries)


Click Here to Get Download Access (All Free Resources)

Click Here to Download Access (A Case-study on Top 6 Challenges & Issues In Intellectual Property Rights (India))
Contact Us Now (Even, if you do not have an active requirement of service; No problem! Just talk with our Patent experts and get solve your doubts / queries: For ex. check patent agent profiles, Patent fees, Cost, Patent Process, Patenting Ideas, Concepts, Any other patent related queries)
Receive Information or Help Guide through Email