A utility patent gives coverage to new and useful product, the machine or process to protect them from other companies or individual from using, making, selling and importing the invention or idea without seeking permission. Also, it is one of the most common patents which is used to protect invention and ideas. So, in this article, we will go through six, fundamental steps (Figure 1. Six Steps To File A Utility Patent) that you must know when you are planning to file a utility patent.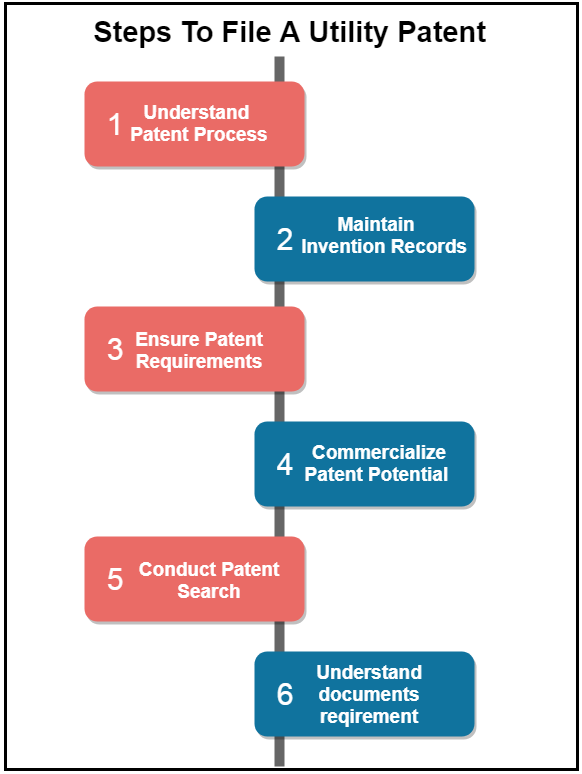 Figure 1. Steps To File A Utility Patent
File A Utility Patent: Follow These Steps
So, if you need a Utility patent to protect your invention, then you must be aware of the most important steps to file a utility patent.
S. No.

Steps

Description

1. 

Understanding Patent Purpose

The primary objective of a patent is to allow an inventor to stop others from using, manufacturing, selling and importing the invention. Also, it must include a clear understanding of your patent. However, it is an exclusive right enjoyed by the owner (patentee) of the invention for 20 years.

2. 

Maintaining Invention Records
The invention record must be maintained in a notebook with an appropriate description and diagrams. The reason behind the origin of the invention idea along with the date must be mentioned.  Moreover, the signature of 2 witnesses must be there to support the invention.

3. 

Ensuring your Invention meets the Patent Requirements
Following are the points you should keep in mind to ensure that your invention is meeting the patent requirements:

It is not possible to attain patentability for an invention from an idea.
The work and the efficiency of the invention do matter in obtaining a patent.
The invention must be novel (new) which means it must be different from all the inventions which already exist.
Moreover, It must be non-obvious and have an excellent patentable subject-matter.

4. 

Commercializing Potential
Make sure that your invention is worth patenting as it involves huge cost. In case, if it faces rejection then, it will cause huge monetary loss. You must be aware of the market in which you would be launching your product. Moreover, your invention must stand out in millions to earn monetary benefits via licensing and many other ways.

5. 

Conducting the Patent Search
Patent search plays a very major role in attaining patentability for an invention. Additionally, the patent search helps to find whether your invention is new or has already been invented. That's why your search must include fetching relevant information and data from the U.S patents and many different journals.

6. 

Understanding Documents Required by the USPTO
Mentioned below are the documents that are required by the USPTO:

Form 1 (application for grant of the patent)
Form 2 (Provisional or complete specification)
Form 3 (statement and undertaking under section 8)
Form 5 (Declaration as to Inventorship)
Form 26 (Power of attorney if filed through a patent agent)
Why Choose "Your Patent Team"?
We at, Your Patent Team, is a proud team of 125+ subject experts who cover a variety of tech areas. Be it Pharmaceutical, Chemical, Mechanical, Electrical, Biotechnology, Electronics, Telecommunication, Software, or Information Technology; we are the best in each domain. We have satisfied clients from more than 45 nations, ensuring the strongest and broadest patent protection.
So, to know more about us, visit our service page.
Also Read:
How to file Patent in India- Requirements | Procedure | Specifications | Forms
Patent Application Types (India)
Don't Forget To Check These In Your Patent Application!
Patent Filing Precautions for Startups: Top 3